ZICOH is a smart, dose-controlled prescription medication delivery system seamlessly connecting the drug supply chain with the goal of improving safety, compliance, and prescription adherence.​ 
One of the first Connected Health Devices in prescription drug delivery, ZICOH's powerful back end, ZICOH Connect, features a synchronized, cloud-based software integrated with A.I. ZICOH Connect serves as a Solution as a Service (Solaas) and provides a comprehensive digital health solution that enables secure data collection and advanced analytics translating to actionable insights.
ZICOH is a secure, smart dosing device designed as part of a closed-loop medication management system backed by software and technology. Broadly patented for multiple applications, Vivera's ZICOH device creates a centralized system with a goal to more safely manage and monitor prescription drug use. ZICOH's features like dose-controlled delivery allow only the prescribed dosage type, amount, and frequency to be administered according to the health care provider's orders. Additionally, fingerprint authentication ensures that the medication is dispensed to the person to whom it was prescribed. The device may specifically provide a solution for medications identified to have a low compliance rate or a higher propensity for abuse. Ultimately, ZICOH's digital connected health technology may enable better communication and personalized medication management for patients, caregivers, and providers.
Prototype – Not Intended For Use or Sale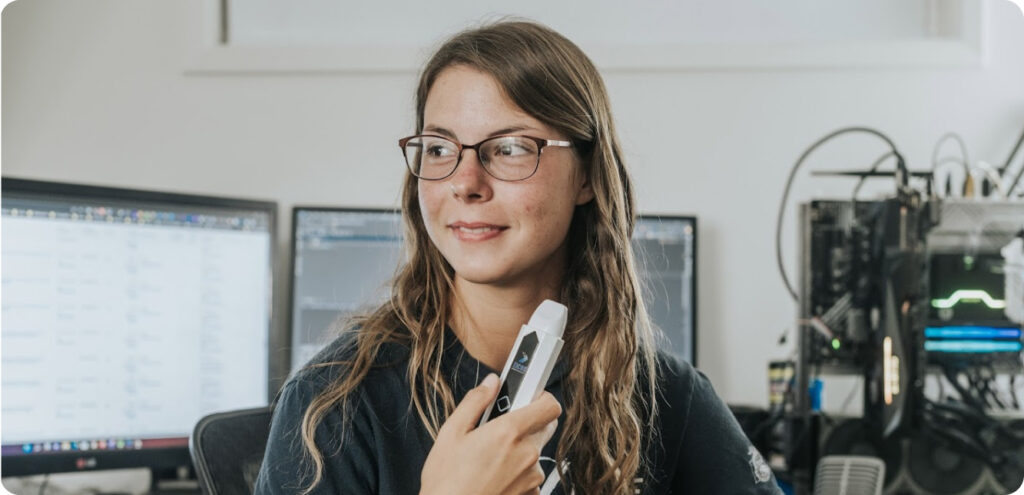 Connected health device & software solution
Digital health data collection fueling A.I. insights for the future
Patented For multiple drug delivery formats including liquid, vapor & oral
Secure medication supply chain with near real time analytics and actionable insights
Solutions For Remote Patient Monitoring & Compliance
These statements have not been evaluated by the Food and Drug Administration. This product is not intended to diagnose, treat, cure, or prevent any disease.
**The product is in development and not currently commercially available.
ZICOH is currently under development, has not been reviewed by the FDA and is not available for commercial sale.